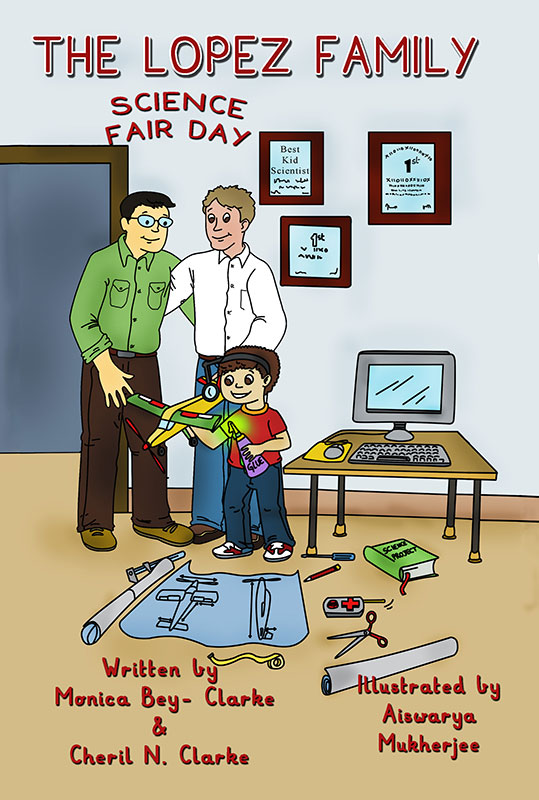 The Lopez Family: Science Fair Day (2011), written by Monica Bey-Clarke and Cheril N. Clarke and illustrated by Aiswarya Mukherjee, is one of several books published by MyFamily!/Dodi Press that depicts gay and lesbian families going about the business of living a pretty normal life.
In this book, Felix Lopez prepares for his school's science fair. His parents help him build a remote-control airplane that he is sure will win. Both dads are there to support him, but much of the story is about Felix problem solving on his own.
Felix has to deals with Buzz the Bully, who calls him "Nerd Boy" and ends up tripping him when he's carrying his plane, which causes it to break. But, because his parents are raising him right, Felix is able to compose himself and explain what happened to his teacher, Mrs. Sanchez. Felix's teacher gives him a gold star for telling the truth and, after gluing his plane back together, he wins the science fair. When he tells his dads about his day – they are proud!
I appreciate the diversity that is always present in MyFamily! Publications. This small press fills a definite niche in the LGB community.